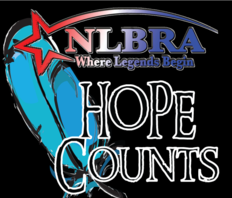 $25 from every Powder Horn Straw Hat Sale at Shorty's goes directly to Hope Counts.
Service:
Kids raise money to provide financial resources for families within the rodeo and horse communities who are experiencing a catastrophic event. Call or e-mail us if you or someone you know needs to apply for assistance.
History:
"HOPE COUNTS is my dream-come-true of being able to help others. It's that simple, I like helping others in need. Maybe I am too young to have learned this already but…it makes you feel good if you help someone rather than yourself. In the past I have sacrificed my own Christmas to buy for others, donated my hair to Locks for Love, and volunteered. These things are all so important but I just felt like our family could do even more. I said, "Mom, I know we are just regular people, but we can do so much more to help others."
Mission:
Helping Rodeo Families…When an accident or life-threatening illness strikes and creates financial hardship for our families we want to help. Teach our children how to build stronger communities through service while helping others and growing family legacies.
A short time later I created a logo and some possible names of what could become a future charity. After some begging and whining, my Mom got a fire under her seat to start helping me put the business part of things together. Our family spends a lot of time going to rodeos. After some brainstorming about possible ways to raise money with Utah Youth Rodeo Association (UYRA) board member, Stephanie Lindsey, HOPE Counts was formed.
~Hope Counts Founder 12-year-old, Sydnee Christensen
Learn more: www.nlbrahopecounts.com
No products were found matching your selection.