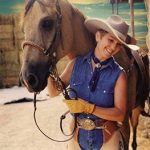 Joni Harms is proud to be sponsored by Shorty's Caboy Hattery. Make sure to visit her website to see upcoming schedule and some great looking Shorty's Hats!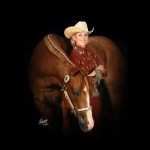 Lance, Cherri, and Corrine Lurker
Sending you a picture of the beautiful hat we purchased from you guys at the Houston Livestock Show. Thanks for cleaning it up in Okc this weekend! Happy Holidays.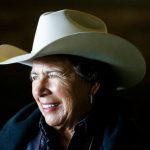 Yes, I walked by your booth for 15 years which was nothing but my mistake. Since I am originally from California and now live in Texas, I never thought such a wonderful hat could be made in Oklahoma!! When I finally decided it was OK to try an Oklahoma hat, I realized great things CAN be made across the Red River. As you know I now have 5 fabulous Shorty's hats that are so comfortable and look so good, I have never been happier with a hat on my head. The entire staff at Carol Rose Quarter Horses never leave home without a Shorty hat on their heads. Thanks to you and Bobbie for all you do for all of us!
Thank you guys so much for the great hat! I won over $10,000 at the NRBC the first time I wore my new Shorty's Cowboy hat. WOW!
Someone asked me recently about flying with a hat can for my cowboy hat. I store my hats in a hat can at home but hats are made to wear. When I fly, and do just about anything else, short of sleeping, I wear a cowboy hat. It's been that way since I was 4 years old and noted John Wayne wore won. From that day on you might say I never outgrew my hats.
These days I simply have better hats.
To me a cowboy hat is a symbol. It's a uniquely American icon in itself. To me a cowboy hat stands for something. It means you hold yourself to a higher standard. You open and hold doors for ladies, you use your best manners all the time, you protect and speak up for the young, the weak and the elderly. A cowboy hat means you have a can do attitude and won't be swayed by popular opinion, jeers or bullies. You do what's right. You honor God, your family, your flag and yourself. It's about respect. It's about being humble but having pride in who you are.
There's an old adage about a cowboy code or code of the west. I believe when you put a cowboy hat on your head, you are telling the world who you are and what you stand for.
When I look around our world today, I sure think we need more cowboy hats.
No, I never hide my hat in a hat can when I travel, I wear it.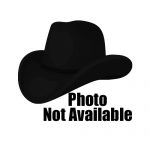 My dad and I first met Shorty at the World Show 15 years ago. She spent a lot of time helping us decide what we needed, and we were pleased with the results. A few years later we met up again in Augusta. We have taken Shorty's hats from the trail to the show ring. A sharp hat sets you apart, and a good hat keeps you dry and shaded; Shorty's is both. You can't forget the service that you get from her and Bobby either, they look out for you!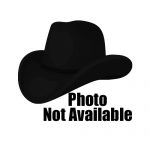 Here is a picture of my Great Hat from you folks-Realized I had not sent a photo when I was at the Select World. We are lineup ready to go for the 2011 Pasadena Rose Parade in California-New Years Day-for Wells Fargo Bank. Love my Hat! Thanks so Much.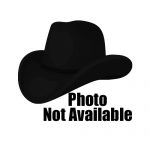 Thank you for the beautiful work you made!! Everybody agrees mine is the best hat ever seen in Europe, and matches perfectly with the jacket I made for it. Thank you very much!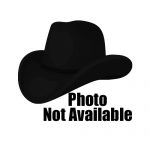 When it comes to customer service and quality there are absolutely no short cuts! Shorty's Caboy Hattery provides the best custom comfort and defines our individual style.Thank you so much!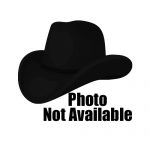 Shorty and Bobbie: Just wanted to send a quick e-mail to let you know we got the hats last Wednesday afternoon. I apologize for not sending one sooner, however, Kip and I left for a camping trip right after that.
They are just absolutely gorgeous – even better than I had imagined! I took them to our barn and everyone just LOVED them. I am at a dressage barn now in North Carolina. I am the only barrel racer, but they have accepted me. Those ladies were soooo impressed! They couldn't believe that the custom hat process still existed and how fantastic the workmanship was. They also loved the double hat can. I gave your website address to a couple of them. Some actually go to the NFR and thought they would be great to wear there.
Steph also received her breast cancer hat on Wednesday. She was just thrilled and very happy with it. She actually had already purchased a new saddle with a pink seat and rhinestones a couple weeks ago. I am really glad we got it for her as a gift and that we "blinged" it out some. The "bling" was always so not her – I think that ordering that hat actually changed her outlook on how she dresses herself and her horse!
Steph and I both said that the hats are just so pretty, we are just bound to run faster! It's an inside joke between Kip and I…whenever I go to buy something for fashion or shows in general, he always asks if it's going to make me run faster.
Thank you so much! We all look forward to seeing you both at Congress again this year and having a drink (or two) with ya! We'll be there the last week for the contesting.
Thanks again and have a great rest of the summer!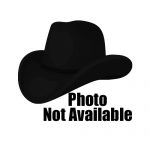 Mary & James Spurlin Chickasha, OK
We would like to "Thank You" for the great service and the nice way we were treated at your place yesterday. As a very obivous Sr. Citizen couple we were treated as "regular customers" not as if we didn't have enough sense to come in out of the rain as so many people do. My husband was thrilled at the way his hat looked and though at our age we will not be your largest customers we will pass on to everyone ( Several grandkids who wear western hats) what a great bunch you all are.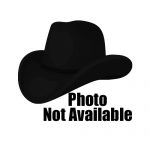 Well my hat finally arrived! I took it out of the box and popped it on my head…. Perfect fit! Totally Amazing!! Thanks so much – Great Job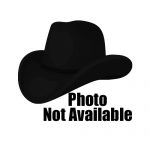 Denny Weir Yantis
Texas 1982 PRCA Bull Riding Rookie of the Year
Hi Shorty, I read an article about you several years ago in a magazine and purchased one of your hats on 1-19-08 at Maverick weatern wear in the historic Fort Worth, Tx. stockyards. I love the way the hat looks and fits, I've received many compliments on the hat. Thanks for keeping the hats hand made, an art that is fading away in lots of different products.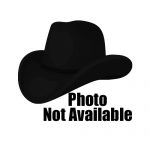 Thanks again my hat arrived and it fits great and looks even better!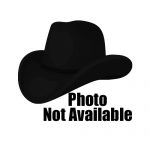 Hello To All At The Hattery, I received my hats a couple days ago.You guys are great! The hats were just as I requested,the shipping was lighting fast,and all communication was business like and very friendly. Now that's how you run a successful business. You don't see that kind of professionalism enough any more. Thanks To All Of You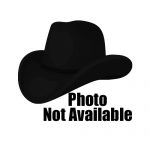 Shorty, Just had to let you know: MY HAT IS PERFECT!!! Thanks!I didn't believe you when you said that a hat you made, wouldn't come off my head. I almost called and told you to add a stampede string. Well, you were exactly right! My hat stays on, no matter what I'm doing!! So, besides looking way cool, it stays on my head, where it belongs. What more could a cowgirl ask for??! Again, many thanks!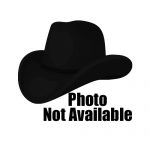 I love my hat. It fits like a glove. I can't get over how light-weight it is yet it is stiff and firm, also how velvety smooth it is. It's a gorgeous hat. The icing on the cake is the buckle on the hat band. It has my initial on it, "S". It may have been your initial when it left your shop, but now it's mine. That's a nice touch. I have absolutely no regrets spending the money or buying it from you. I will always recommend you when the subject of hats comes up.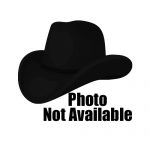 Karla Stailey
D BAR B Cattle Co. McFarland Ranch, Aledo, TX
Most everyone I associate with wears a hat at one time or another, and most hats work for casual or special occasion wear. I'm writing you to say that there's only one hat that has held up to working and wearing…every…single…day. Yours. I have worn a hat since 1978 and when I say "worn", I mean worn and worked in it. I've NEVER had a hat hold up to my kind of wearing like your 80X that I wear everyday. Yes, I now have my "town hat" also that I like to wear when I clean up for a night on the town and I'm very proud of it. Thanks for making a superior product for a reasonable price and standing behind what you make.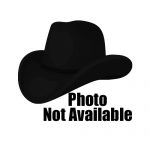 I must tell you that I have heard for ages that if you are only going to own one hat in you life…make it one of Shorty's. Someday…if I ever win the lottery, I am going to get the one I saw in Cowboys & Indians Magazine's last issue…the one with the brown & white cowhide on the brim…what a hat! You are truly an artist! I know that if my Great Grandmother was still with us, she would be sporting a hat from Shorty's! (She was always a sucker for a great hat!)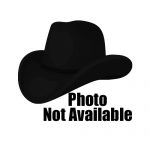 Thomas Etheredge
Western Music Association
Dear Shorty, I love my hat that you sent! I am looking forward to receiving my silver belly! I'll be wearing your hat at Carnegie Hall in May 2003! Happy Trails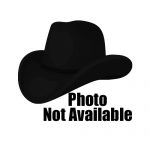 Thank you all – Especially, Shorty! for the absolute PERFECT hats ever! John and I received our hats and WOW! DO THEY FIT PERFECTLY!!! 25-30 years, we've been looking for the best hats. Now, we've found them. We have never had so many great compliments.
Thank you, Shorty. We really appreciate it.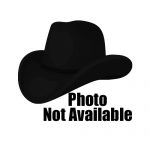 I just wanted to let you know that I got my hat yesterday. It looks and fits great. I appreciate your professionalism in handling things the way you did. Thanks again!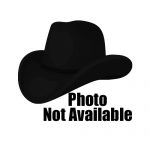 Kim Raymond
From Houston, Texas
Hey girls I like getting the Shorty's newsletter because it reminds me of how much I have grown to love you two over the years! My cowboy hat is great but my friendship with the two of you is even better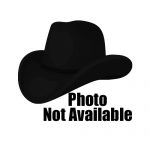 My absolute beautiful hat got delivered yesterday by the post man! I'm so glad for the wonderful job you've done, thank y'all so much!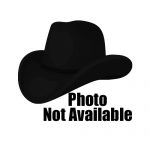 Received my new hat and wanted you to know its beautiful. This is my second Shortys and your hats are the best. Thanks so much.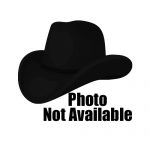 Just wanted to tell you that I received my American 5070 straw hat and I love it!!!! Thanks for your kindness over the phone and the great service. The shaping is perfect and I can't wait to wear it in the pen!!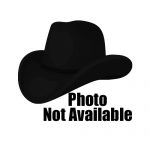 Shorty, My hat fits fine and looks great. Thanks so much for your outstanding customer service and your patience with me.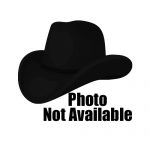 Howdy Shorty, I read the article in Western Horseman I whole heartily agree! You are the "QUEEN OF CROWNS" I'm often asked. "Sir" "Is that a Stetson?" "Heck no It's a Shorty's" That is one nice hat! I'll never buy a custom hat anywhere else! "I LOVE MY SHORTY'S CABOY HATTERY HAT!" Thanks so very much!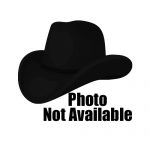 I just wanted to say thank you so much for my hat! It fits perfectly! I never dreamed a hat could fit me like this- it will never come off! It is so beautiful, I am so thrilled with it and can't wait to wear it! I will send you photos from the world show and hopefully it will bring good luck. It is perfect Shorty- thank you!!!!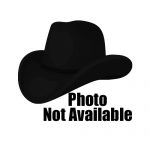 Drexxel D. Hogue
Fort Bliss
Howdy Shorty and Company,
Just wanted y'all to know folks here are complimenting my hat. I'm strutting proudly and telling loudly about the "Queen of Crowns" and her wonderful court – Shorty's Caboy Hattery. I told a guy the other day, "There is no way in heck I'll buy a custom hat anywhere else! I've tried the rest and now I own the best. Shorty's Caboy Hattery is the best there is! Everything else is just fancy felt.
Quality remains long after the price is forgotten!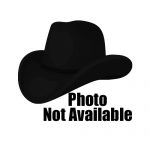 My day was made complete yesterday with the arrival of my new gorgeous Shorty Hat. I think everything is just right, I might have to just make a slight adjustment in the front shape to make a little crisper line on the flat of brim front. Otherwise it's just great. Love the pecan color and the lacing has perfect richness to it without it looking too embellished… just right. Thank you!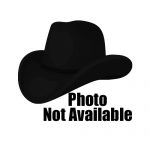 I was in yesterday and just wanted to tell you how much I appreciated your hospitality and your craftsmanship. You got my hat done quickly and it looked great. You have a great store and I will be back to do business with you in the future and I will definitely spread the word about how great of a job you do.